The Western Michigan University Alumni Association awarded the first Distinguished Alumni Award in 1963 to Alfred Pugno, a 1933 alumnus who was named the New York Life Insurance Company's 'Man of the Year' in 1959. Since then, we have honored more than 150 WMU alumni for their prestigious accomplishments within their careers and communities. The Distinguished Alumni Award is the University's highest honor for alumni who have risen to a level of distinction throughout their professional lives, and is awarded during Homecoming weekend at the Night of Excellence.
Do you know an alumnus or alumna who should be honored? Click below to view the criteria and make your nomination.
To submit a nomination, please click here.
---
2018 Recipients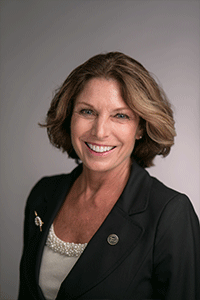 Carrie Jones-Barber graduated from Western Michigan University with a Bachelor's of Business Administration degree in Management in 1982.

Today, Jones-Barber serves as the CEO of Dawn Foods, a company for which she is intensely proud. In 1985, after a short stint in medical sales, Jones-Barber joined Dawn Foods in a sales role and climbed the ranks before being named to her current position in 2006. Prior to becoming CEO, Jones-Barber was president of Dawn Foods International, and has also been a business development manager at Dawn Foods UK Ltd., as well as chief information officer.

Dawn Foods is one of the world's premier bakery companies, producing more than 4,000 products, employing nearly 5,000 people, and doing business in more than 105 countries. The company supplies a complete line of mixes, bases, icings, glazes, fillings, frozen dough, par-baked and fully baked products, and equipment to the food industry worldwide.

During her tenure at Dawn, Jones-Barber has focused on international growth of the company. She has held various cross-functional roles with progressively increasing responsibility, including CIO, where she oversaw the implementation of the company's first ERP system, and President of International, where she successfully led a turnaround.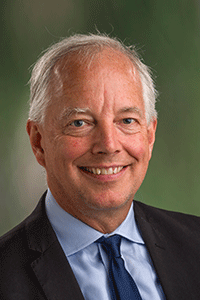 Dr. James Olson graduated from Western Michigan University with a Bachelor's of Science degree in Biomedical Science in 1984.

Today, Olson is the principal investigator in the Olson Laboratory and a member of the Clinical Research Division at Fred Hutchinson Cancer Research Center in Seattle. He also serves as a professor of pediatric hematology and oncology at the University of Washington School of Medicine and is an attending physician at the Seattle Children's Hospital and Regional Medical Center.

Olson's work prioritizes and advances therapeutics into clinical trials for children with brain cancer, with increasing focus on types of brains tumors that are uncommon and have the greatest need for research. The lab intends to increase the cure rate for children with these types of brain cancer by at least 10%.

The lab also aims to discover why and how tumors become resistant to drugs through state-of-the-art DNA sequencing. In 2013, Olson, along with his colleagues, launched Project Violet, a citizen-based crowd-funding initiative to develop a new class of anti-cancer compounds derived from chemical templates from organisms such as violets, scorpions, and sunflowers.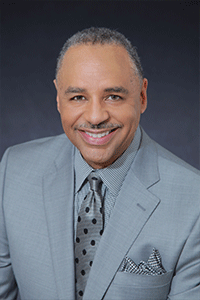 Ed Gordon graduated from Western Michigan University with a Bachelor's degree in Communication in 1982.

Today, Gordon is an Emmy award-winning journalist and host and executive producer of Ed Gordon, an hour long quarterly news magazine on Bounce TV, as well as host of the nationally syndicated radio program Weekend with Ed Gordon. He can be heard on The Steve Harvey Morning Show and delivers Right Now with Ed Gordon, daily commentaries for radio stations across the country. He is also president of Ed Gordon Media, a multi-service production company.

Earning distinction at BET during two stints, Gordon served in a number of roles, helping to cementing the station's news programming. He hosted BET Tonight, anchored BET News, and created his signature series, Conversations with Ed Gordon.

Additionally, Gordon has become known for pressing hardline issues, such as the lack of diversity in journalism, racial tensions stemming from social conditions, and other issues that revolve around the overlooked and underrepresented. Among his appearances at the forefront of national news are his coverage of the historic 2012 presidential election on BET, President Obama's second inauguration, Nelson Mandela's funeral in South Africa, and the 50th anniversary of the historic March on Washington. Because of his accomplishments, Gordon has become known as one of the most important news personalities in the United States.