Hang out with fellow Broncos while seeing the world! Throughout the year, we partner with several travel programs to offer Broncos exclusive offers on excursions in and out of the U.S. View our current offerings below.
CELTIC LANDS - 75TH ANNIVERSARY OF D-DAY REMEMBERED 
June 4 – 14, 2019
Visit Celtic Lands with the unique opportunity to take part in the 75th Anniversary of D-Day Remembered and walk the beaches of Normandy with Dwight D. Eisenhower II, grandson of General and President Dwight D. Eisenhower.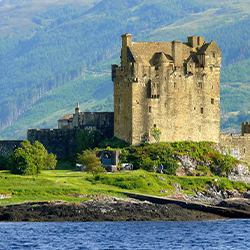 SYMPHONY ON THE BLUE DANUBE 
September 16 – 25, 2019
Visit five countries and up to six UNESCO World Heritage sites on Symphony of the Blue Danube, an exclusive journey to the cultural centers that inspired classical music's Great Masters. Framed by rolling hillsides, lush vineyards and medieval castles, the Danube River Valley has resonated with musicians, artists, poets and travelers throughout the centuries and contributed to the world the genius of its most renowned virtuosos.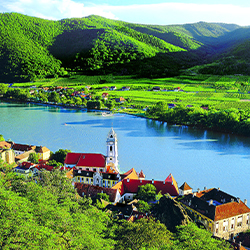 ---
NEED TRAVEL INSURANCE? 
We are proud to offer the Travel Insure Select plan to insure against trip cancellation, baggage loss, unexpected medical expenses, and more. Protect your travel investment by insuring your trip today and enjoy maximum coverage benefits by enrolling within 21 days of your initial trip deposit. Visit Travel Insurance Services at my.travelinsure.com/MyWMU or call 1-800-937-1387.